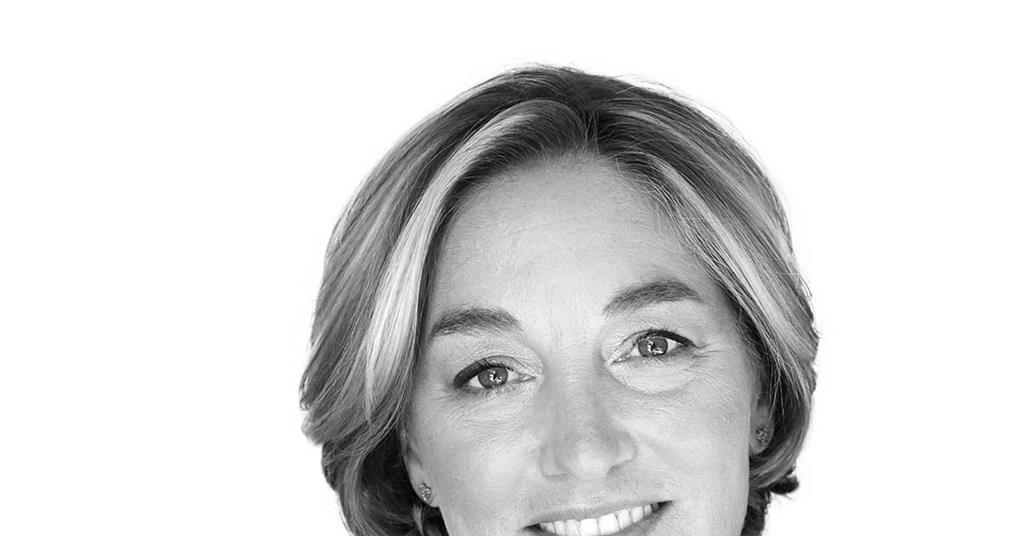 If this year was a year of transition, the next must be a year of action | Comment
The past year has been a year of transition. After the shock of the pandemic, in 2021 we have switched to a hybrid way of life and work. We realized that we still wanted to travel, eat out, kiss and have face-to-face chats, knowing that we have the flexibility to go our separate ways if we need to.
This new condition has affected the way we lightly or heavily walk the planet. Everything we do has an impact, including our evolution into a new normal.
In November, the BBC reported that due to the 2020 lockdowns, the amount of global heating gas released had dropped 5.4%. At the same time, the Global Carbon Project predicted that the increase in CO2 emissions in 2021 will reach 4.9%.
2022 is expected to be a year when the most powerful leaders in our humanity move from a default position of heavy carbon dependency to one of carbon resilience.
That should sound the alarm bells. This should remind us that in addition to a return to a life of balance and well-being, 2022 should also be a year when our world's most powerful rulers will shift humanity from a default position. from strong carbon dependence to that of carbon resilience.
The 2021 United Nations Climate Change Conference, or COP26, intended to act as a catalyst for this development. Much has been written on its agenda and envisaged outcomes, and only time will describe the true impact of the conference.
But what he has done, thanks to widespread media attention and popular osmosis, is to further anchor climate action as the most urgent priority on humanity's agenda.
It has also given our industry a boost in identifying our own need for transition. Being responsible for 40% of carbon emissions in the UK alone, architecture and construction need to accelerate their transition to net zero carbon construction. My three lessons from COP26 – and 2021 in general – that can help us do this are:
Take collaborative action, don't settle for talk about it
Presenting this year's RIBA Built for the Environment report in the RIBA Journal, Phoebe MacDonald underscored the industry's need to amplify "information sharing, silos removal, behavioral adaptation and changing our approach to design and construction ".
Interdisciplinary communication and expertise have been things I have championed for many years, demonstrating their importance through interdisciplinary advisory groups and focused on infrastructure-level design. This must now become the rule and not the exception.
It works at all scales. Within our practice at dRMM, when our designers worked directly and in conjunction with engineers and suppliers, we were able to bring a new material to the cross-laminated timber market. Tulipwood CLT was first used in our London Design Festival project, Endless Stair. It later became the dominant material in our design for Maggie's Oldham, making the center the first permanent building to be made from durable CLT hardwood. This could not have happened if we had not committed to working together.
Make a targeted change
The scale of the climate crisis often seems overwhelming, with efforts to do better feeling like a drop in the ocean of what needs to change. To help stay focused, it's important for industry professionals to identify what they can do "best" to combat the problem. For dRMM, this goal has always been to use more wood in construction.
Over the past two decades, we have regularly researched, constructed, and defended timber. The use and promotion of wood in construction is certainly not all we do, but it is an area that we have worked on with great determination, starting engineered wood construction long before we did. it does not become a dominant material.
Finally, it is recognized as an essential ingredient for more sustainable construction. It's a huge win for the industry and a demonstration of how persistence can turn into measurable change. In the words of new RIBA President Simon Allford, as he reported during the events of COP26, "now we all need to get back to practice and be very specific".
Change what "normal" means
We have seen that adaptation is something that we know how to do. Adapting to the climate will be our biggest challenge in the coming decades.
At the current level of warming, the melting ice caps will cause sea level to rise by almost half a meter. The weather is expected to become more extreme; there will be more droughts, more heat waves, forest fires will become more violent, and so on.
We cannot continue to live, work and even design for the climate we are experiencing now. We have to adapt to a changed scenario.
And we can. Initiatives, commitments and declarations go a long way in helping us get a sense of what the future must look like. Besides all the knowledge and awareness groups that exist to help practitioners make their design and construction more sustainable, there are also initiatives that can guide on how to operate as a business using less carbon.
I am optimistic about what we can accomplish and see strength in the changes we have already made
This year, dRMM took part in the SME Race to Net Zero challenge, committing to three key objectives. It is about halving our own greenhouse gas emissions by 2030; achieve zero net emissions by 2050; and disclose our progress on an annual basis. This is just one of the ways in which practices at all levels might begin to adjust to a new set of circumstances.
In his powerful speech at the COP26 summit, Sir David Attenborough reminded us of our position as "the greatest problem solvers to ever exist on Earth". I share this conviction and this vision. I am optimistic about what we can accomplish and see strength in the changes we have already made. This year has been a year of transition, the next must be a year of direct, amplified and empowered action.
Sadie Morgan is co-founder of dRMM, president of the Quality of Life Foundation and design advocate for the GLA